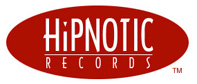 __________

WHAT IS HiP'?
NEWS
ARTISTS & RECORDINGS
HAPPENINGS
GEAR
LINKS
SHOP

CONTACT

__________

JEFF RAY/THE WALKUP (HR-10002)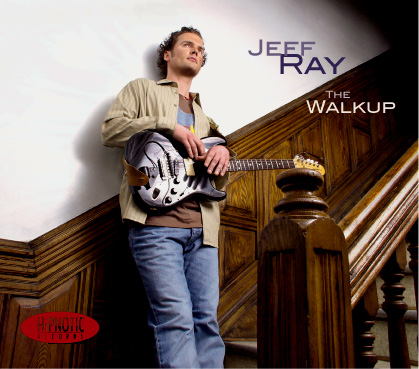 Personnel:
Jeff Ray
, electric guitar; Aaron Swinn, B3 organ & Rhodes keyboard; Darryl Hall, electric bass; Victor Wise, drums.
Tracks: 1. Streams (Jeff Ray) 7:31; 2. D.R.A. (Jeff Ray) 6:54; 3. Hot Music (SoHo) 9:35; 4. Everybody Loves the Sunshine (Roy Ayers) 6:20; 5. The Walkup (Jeff Ray) 5:27; 6. Wise Ton J (Jeff Ray) 10:31; 7. Cinnamon Lenses (Jeff Ray) 7:14; 8. Hoodwink (Jeff Ray) 7:19; Total time: 60:42
Produced by Tony Haywood. Recorded by Peter Karl, at Peter Karl Studio, Brooklyn, NY, July 2 & 3, 2002. Mixed and mastered by Phillipe Allaert at Mantrax Studio, West New York, NJ. Graphic design by Kathy Ridl. Photography by Alan Haywood.
The Walkup is Jeff Ray's debut CD as a leader. Set for release on October 7th, the CD features Ray on electric guitar, with Aaron Swinn on Fender Rhodes keyboard and B3 organ, 1995 Monk Competition winner Darryl Hall on electric bass, and Victor Wise (Lonnie Smith, Gap Band, Chuck Brown) on drums.
A culmination of the diverse musical influences that have shaped Ray's ever-evolving musical concept to date, the CD is long on improvisation, sophisticated ensemble interplay, and danceable grooves. These characteristics put it in the general vein of the pioneering jazz-funk fusion work of Roy Ayers and Herbie Hancock and recent offerings by jam band/groove gurus such as John Scofield. Ray's knack for creating ear-catching melodies and captivating grooves is displayed on six original compositions. Ray also puts his personal stamp on renditions of Ayers's classic "Everybody Loves the Sunshine" and the club single "Hot Music," the latter featuring an extended James Brown-flavored interlude.
As David R. Adler (All About Jazz, Downbeat) observes in the album's liner notes, "the grooves are airtight but the interplay is loose, rippling with creative push and pull. Ray's instrument speaks with both glassy clarity and rock-n-roll bite, revealing traces of Larry Carlton and Stevie Ray [Vaughn], [John] Scofield and Jimi [Hendrix], and, yes, even a bit of Dexter [Gordon] and Kenny Burrell."
This is a workable formula of viable and gainful soul, fusion, and jazz. Ray plays his guitar with what seems like an inexhaustable supply of ravishing melodies, phrases, etc.........Plus an array of sundry moods & tempos, etc. One can go on and on about such a gifted player as Ray. Suffice it to say that he challenges the resources of his ax with a fully developed & mature style, distinguished by artistic subtleties of warmth & artistry. I say let's keep him!
Gifted guitarist Jeff Ray puts every ounce of soulful funk he's soaked up over the years into The Walkup, a jazz fusion CD brimming with crowd pleasing guitar work, creative solo exchanges, and overall top-notch musicianship. He's comfortable with delivering his music in a variety of tones, from shimmering clean to rock-edged dirty, which keeps the aural satisfaction at a high level throughout the disc. . . . well-developed music with plenty of surprises.

-- Guitar9.com
Harlem-based electric guitarist Jeff Ray finds a niche playing likeable, melodic, sometimes brooding, often grooving post-millennium fusion. . . . the Ohio native may just conquer the jazz world. . . . Ray makes a good case for eventually rising above [his] inspirations and creating a sound all his own.